Phuket, Thailand — Wyndham Grand Phuket Kalim Bay is thrilled to announce that it has been recognised as the Best Romantic Hotel in Asia by Haute Grandeur. This prestigious award is a testament to the resort's commitment to providing unparalleled romantic experiences to couples from around the world.
Dominic Egger, General Manager at Wyndham Grand Phuket Kalim Bay, expressed his excitement about this prestigious recognition, stating, "Our acknowledgment as the 'Best Romantic Hotel in Asia' by the Haute Grandeur Awards is a testament to our unwavering commitment to creating authentic and intimate experiences for our guests. We are thrilled to invite our wonderful guests to celebrate their love with us in unique and memorable ways."
Situated on the stunning shores of Phuket's Kalim Bay, Wyndham Grand offers couples a dreamlike escape filled with unforgettable experiences, enveloping them in an atmosphere of love and luxury from the moment they enter their villa or suite. The resort takes pride in romantic offerings that can be customized based on guests' preferences, including:
Rose Petal Messages: When couples arrive, they are greeted with thoughtful rose petal messages delicately arranged on the bed. Bathtubs are filled with fragrant rose petals, too. These special touches are the perfect surprise and set the tone for a romantic getaway.
Romantic Pagoda Dining at Sunset: A romantic dining experience like no other, couples can indulge in a 5-course degustation menu served in a private, candlelit pagoda while watching breathtaking sunsets over the expansive ocean, setting the scene for an unforgettable evening.
Floating Heart Trays in Private Pools: The resort's rooms come with private pools that make it hard for some couples to ever want to leave. In fact, some choose not to when they learn they can enjoy elegantly prepared and presented in-room dining served on floating trays. From champagne bubbles to chocolate-dipped strawberries, there's a menu of options they will love.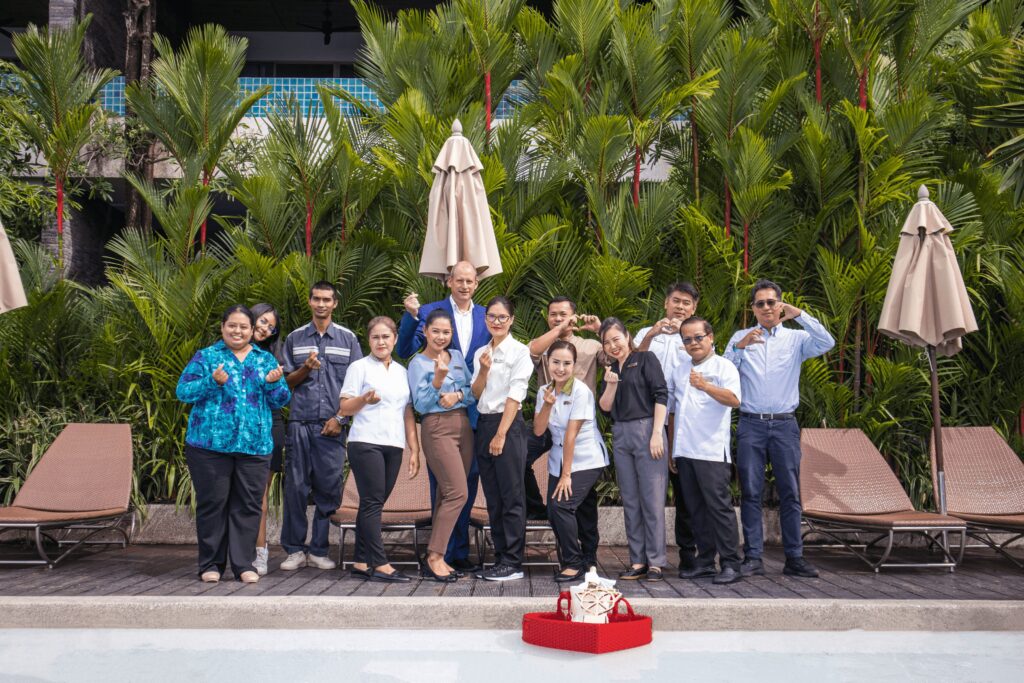 About Haute Grandeur Awards
The prestigious Haute Grandeur Awards, a symbol of distinction in the global hospitality industry, honor the zenith of luxury and excellence. These coveted accolades recognize exceptional hotels and resorts, setting the highest benchmark for quality and service. Join us in celebrating the pinnacle of hospitality achievement on a global scale
About Wyndham Grand Phuket Kalim Bay:
Nestled on the serene shores of Kalim Bay in Phuket, Thailand, Wyndham Grand Phuket Kalim Bay captures the essence of heartfelt hospitality. With a dedicated focus on genuine intimacy, the resort offers thoughtfully designed rooms and suites, each capturing the allure of the Andaman Sea. From personalized dining experiences to the innovative in-room floating service, every detail reflects the resort's dedication to crafting cherished memories that last a lifetime.
Recent Post