GOLD COAST, QUEENSLAND (18 November, 2022) – Seven-time world surfing champion, Layne Beachley, today caught waves with surfing enthusiasts from the Gold Coast and Brisbane business community to raise funds for charity at the Club Wyndham Corporate Surf Challenge.
Now badged Club Wyndham, this is the eighth year the Corporate Surf Challenge was held on the Gold Coast. Following a hiatus of two years, the event attracted a record number of participants this year, with 17 teams competing.
The challenge was created to support the FSHD Global Research Foundation, a not-for-profit organisation that aims to improve quality of life for people living with Facioscapulohumeral Dystrophy (FSHD), a complex and progressive disease that wastes muscles. There is currently no treatment or cure.
The 17 teams that toook part in this year's challenge included local businesses: Ray White Surfers Paradise, Harvey Norman Commercial, Multiplex, Bunzl, Coca Cola Europacific Partners, TK Elevator, Our Vacation Centre, Resolution Technology, Dignified Living, Lifestyle Panel, SJS Surfboards, RWSP, Bespoke Interior Solutions, XBC Business Technology, and teams representing Club Wyndham.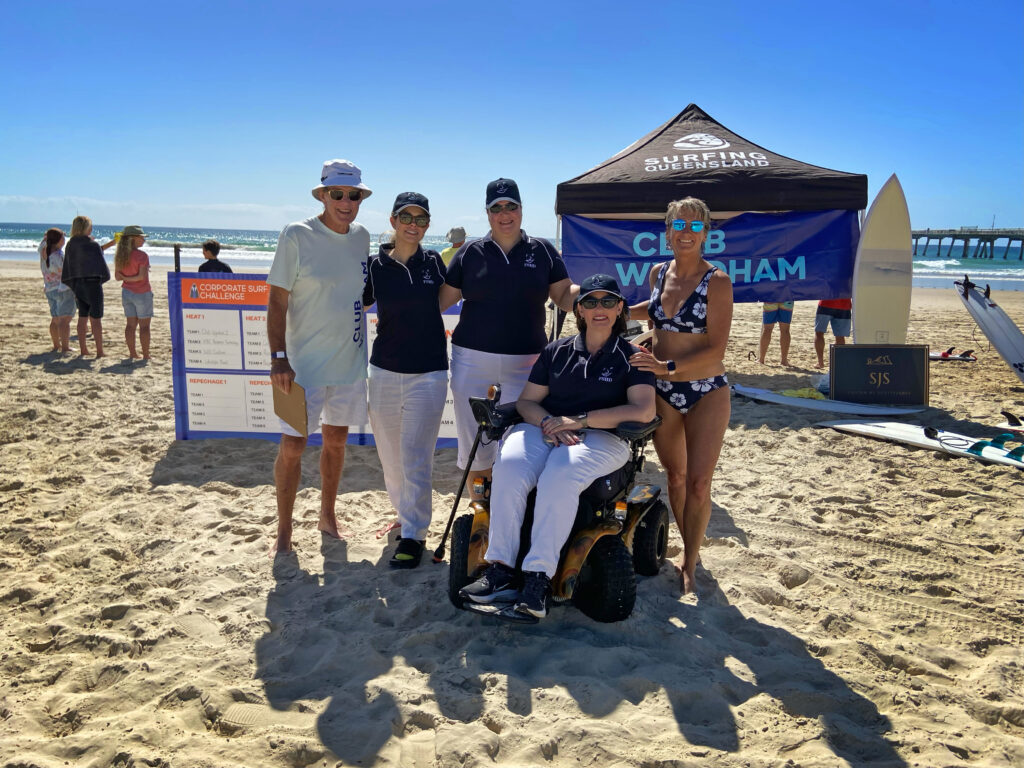 The Club Wyndham Surf Challenge is a tag team surfing competition run under the popular Surftag format with each team represented by four surfers. All teams competed in a single elimination first round, where the winners progressed to a quarterfinal, then on to a semifinal and a final. Judging was by Surfing Queensland and every member of the winning team received a custom-made surfboard by SJS Custom Surfboards.
"It's great to see so many Gold Coast and Brisbane businesses get on board for this fantastic event. We are so grateful to each participant for helping us support the FSHD Global Research Foundation on their quest to treat and find a cure for Facioscapulohumeral Dystrophy. It is a debilitating disease that weakens the muscles in both adults and children, and can rob the ability to walk, talk, smile, blink or even eat," said Barry Robinson, Wyndham Destinations President and Managing Director, International Operations.
Layne Beachley, who has been a long-time supporter of the event and has attended every year since its inception said, "It's brilliant to see the Gold Coast and Brisbane business community swap their suits for the surf and compete on the waves for such a great cause."
Recent Post