ADELAIDE, SOUTH AUSTRALIA (MARCH 15, 2023):  TRYP by Wyndham Pulteney Street Adelaide has opened and welcomed its first guests. The brand-new, $50 million 120-room hotel is South Australia's first TRYP hotel, and presently Australia's only TRYP by Wyndham branded property.
"TRYP by Wyndham is a unique, urban, lifestyle boutique brand with a global presence. Every TRYP embodies the local flavour, rhythm, and beat of cities around the world, offering guests a personal retreat at the heart of an amazing cosmopolitan experience," said Warren Cullum, Senior Vice President, Operations Wyndham Destinations Asia Pacific.
The brand is millennial-focused with creative designs, tech-savvy features, and social spaces. TRYP Pulteney Street Adelaide has put its own urban twist on the brand, to reflect Adelaide's amazing and vibrant local culture, character, and history.
"It is the perfect time to be opening this uniquely Adelaide hotel experience,'' said Mr Cullum.
"South Australia has recovered to 90 percent of its pre-pandemic record tourism investment high of $8.1 billion. Interstate, and intrastate, travellers are looking for new reasons to visit Adelaide. What better reason than to be one of the first guests to stay at this world class hotel, right in the beating heart of the city,'' he said.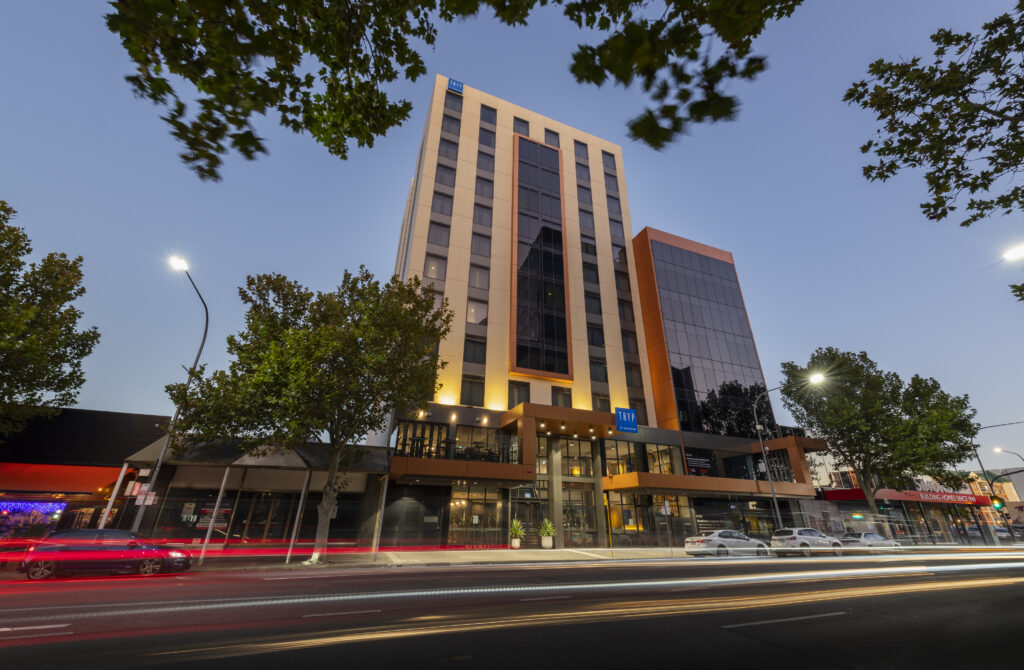 The hip and colourful TRYP by Wyndham Pulteney Street Adelaide features three categories of guest rooms: Standard, which will be studio-sized; Deluxe, with superior finishes and fittings; and six more spacious corner suites and Executive Suites on the 11th floor with an eye-catching design and the highest level of finishes and fittings. The hotel has a gym, library, business centre, and a boardroom capable of hosting small meetings for up to 10 people.
The menus at both the hotel's Z Bar and Z Café feature fine South Australian wines and craft beer, inspired by the best very best local produce on offer.
TRYP by Wyndham Pulteney Street marks the first hotel development build for South Australian property company, the Ginos Group.
"With TRYP by Wyndham Pulteney Street, we have delivered an iconic building for Adelaide's skyline,'' Zis Ginos, Director Ginos Group said.
"We are confident that over time it will become an Adelaide treasure – a place where memories are created, and the best of Adelaide is celebrated," he said.
Centrally positioned on Pulteney Street in the CBD, the hotel is close to Adelaide Zoo, Botanic Gardens, MOD, Art Gallery of South Australia, and the Adelaide Oval. Business travellers will appreciate the proximity to the city's corporate offices, while Calvary Adelaide Hospital is also across the street.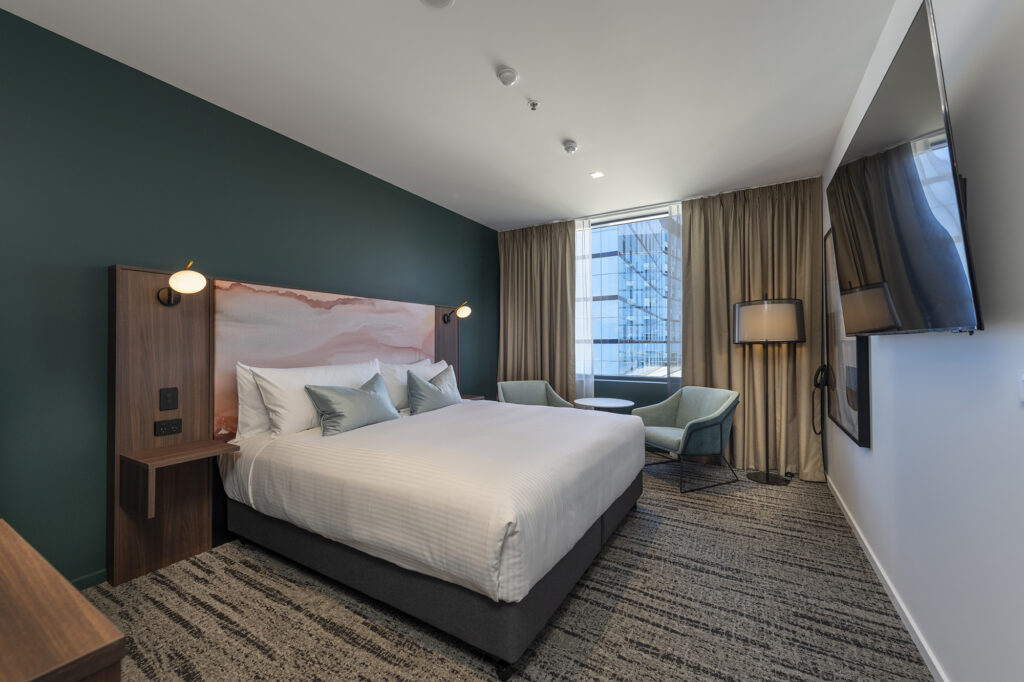 Ben Schumacher, Vice President of Operations Southeast Asia & Pacific Rim, Wyndham Hotels and Resorts, said, "We are thrilled to see TRYP Pulteney Street Adelaide open its doors today. South Australia is the fastest growing state for Wyndham Hotels & Resorts in Australia with six hotels under five different brands set to open in the coming years."
Wyndham Hotels & Resorts has appointed Resort Management by Wyndham, to manage TRYP Pulteney Street Adelaide. Resort Management by Wyndham is a division of Wyndham Destinations Asia Pacific, and currently manages 45 properties across Australia, New Zealand, Fiji and Southeast Asia.
The hotel is celebrating its opening with a limited opening special with rates starting from $155 per night between March 15 and April 30, 2023. To book visit: tryphoteladelaide.com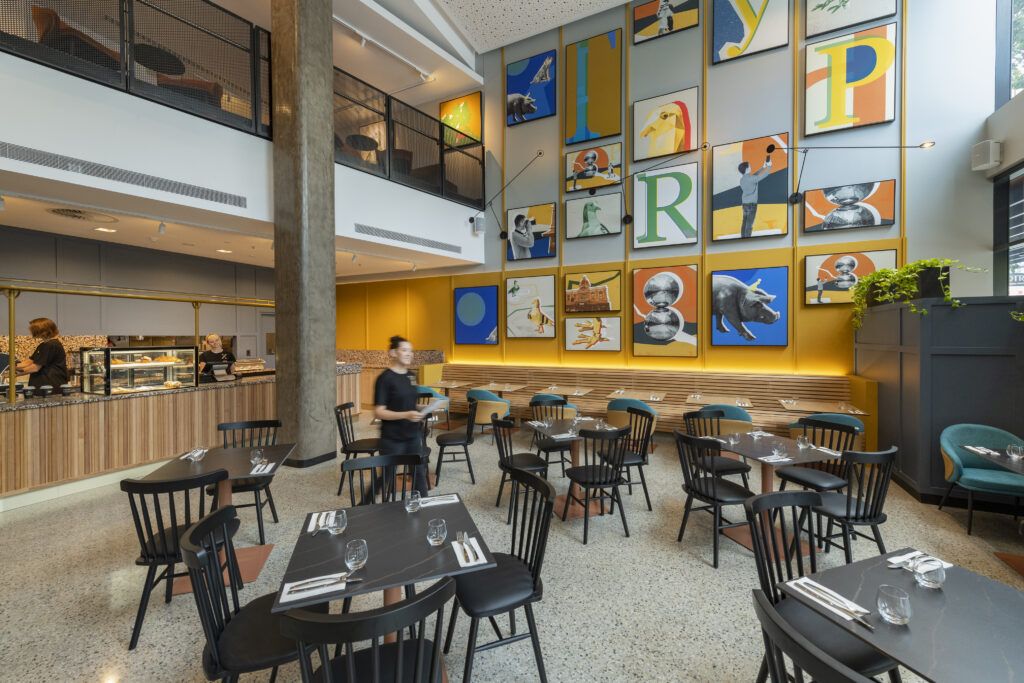 Recent Post