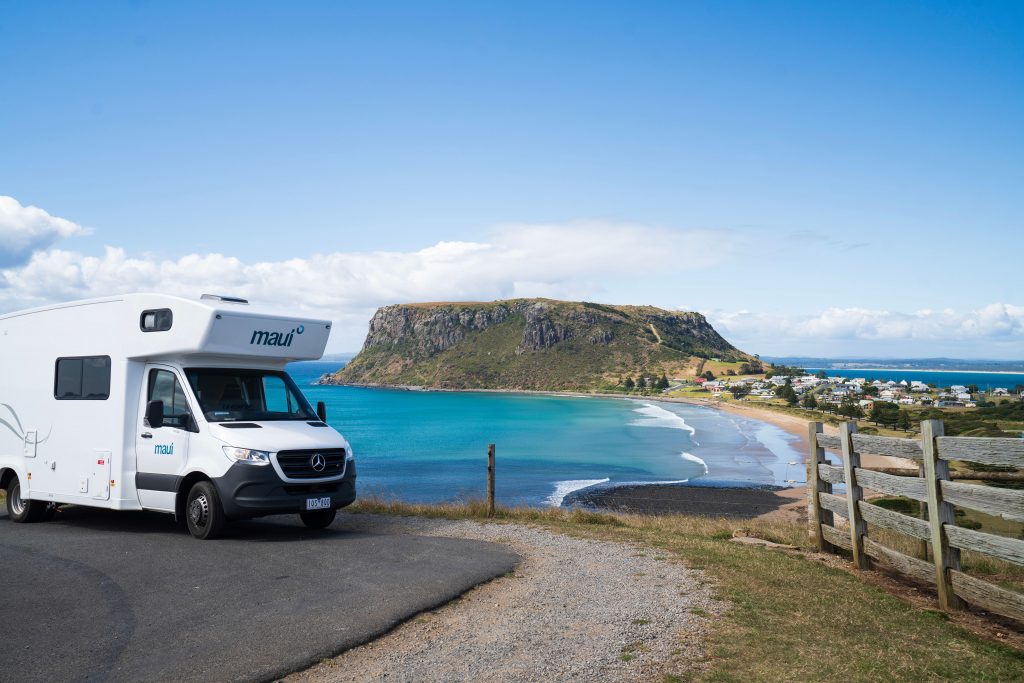 GOLD COAST (9 SEPTEMBER, 2020) – Leading timeshare company Wyndham Destinations Asia Pacific (WDAP), has partnered with Maui Motorhomes to provide motorhome holidays in Australia and New Zealand as an option for local timeshare owners.
Club Wyndham South Pacific is one of the region's largest timeshare clubs with 52 resort choices across Australia, New Zealand, Bali, Thailand, Fiji, Japan, Europe and Hawaii, in the US. Members of the timeshare club can choose to become part of WDAP's additional Lifestyle by Wyndham tiered membership program, which gives them access to additional ways to use their holiday credits – including motorhome hire.
"This partnership gives members the license to create a personalised holiday itinerary to either explore own their backyard or travel as far as they want, which can be changed in response to the COVID-19 situation at the time," said Barry Robinson, President and Managing Director, International Operations, Wyndham Destinations.
"With the potential for border restrictions to persist for a little while and, in many cases, limit holiday possibilities, we are excited to provide this unique option and expect it will prove to be exceptionally popular."
Eligible club members can travel in a Maui Motorhome between 1 October 2021 and 30 September 2022 and there is some flexibility to cancel in the case of heightened COVID-19 restrictions – in which case, other club members will have the opportunity to reserve the availability.
Maui Motorhomes, a brand of Tourism Holdings Limited, designs and builds its own vehicles so its fleet is all locally made and all motorhomes and campervans are less than two-and-a-half years old, making a road trip a truly enticing prospect for couples or families.
"We are pleased to be partnering with Wyndham Destinations Asia Pacific and we look forward to providing timeshare club owners with an incredible experience. While we realise that they love their resort holidays, we are confident that they will have a truly enjoyable time with us," said Ollie Farnsworth, Chief Commercial and Customer Officer, Tourism Holdings Limited.
Wyndham Destinations Asia Pacific develops, markets and sells vacation ownership interests in Club Wyndham South Pacific. It is the largest timeshare development operation outside North America and part of the world's leading vacation ownership company, Wyndham Destinations, which is a business line of Travel + Leisure Co. (NYSE:TNL).
Recent Post