Jakarta, 8 November 2023 – In an exciting collaboration, Wyndham Casablanca Jakarta, is partnering with Yamaha, a renowned innovator in the world of motorcycling, to present a unique and exclusive experience for their guests. The collaboration involves Yamaha's unveiling of their newest electric motorbike, which has yet to be officially launched to the public.
This groundbreaking partnership combines the world of hospitality with cutting-edge technology, offering guests at select Wyndham locations the opportunity to be among the first to witness Yamaha's latest innovation.
As part of this collaboration, Yamaha will display its highly anticipated electric motorbike and other new motorbike models such as the R25, MT25, Xmax or Grand Filano which will be used during testrides and displayed in front of the hotel lobby. Guests staying at this location will have the privilege of admiring this state-of-the-art two-wheeled vehicle, experiencing its features up close and guests can also test drive the latest motorbike from Yamaha. This exclusive preview will be available for a limited time at participating Wyndham Casablanca Jakarta. Apart from that, there are Safety Riding activities as support from PT. YIMM in educating safety in driving, especially for motorbike users.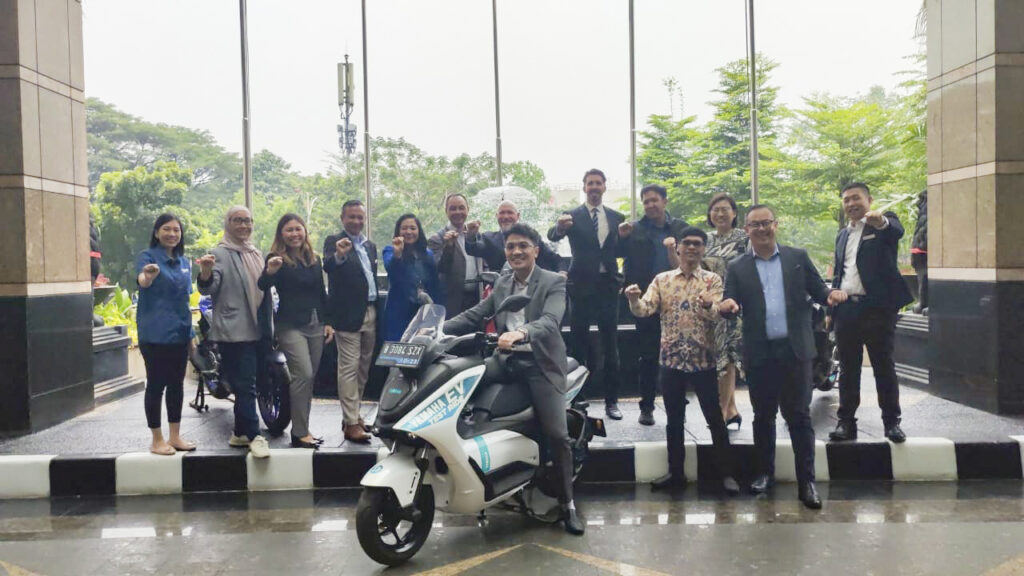 "This collaboration represents our commitment in providing a unique and memorable experience for our guests to see the best of Yamaha Motorbike products which featuring meticulous of design, features and technology. The highlight of the product is with their new electric motorbike, which is in line with our hotel's commitment to implementing environmentally friendly practices in our program, namely WyndGreen" said Indra Budiman, General Manager at Wyndham Casablanca Jakarta. "Yamaha electric motorbikes are a great innovation because they are environmentally friendly, and we are delighted to offer our guests the opportunity to get a sneak peek before its official launch."
Yamaha's forthcoming electric motorbike is set to revolutionize the industry with its advanced technology, eco-friendliness, and stylish design. The collaboration with Wyndham Casablanca Jakarta is seen as a perfect fit for Yamaha's commitment to providing a sustainable and exciting mode of transportation.
Guests staying at participating Wyndham Casablanca Jakarta can witness Yamaha's new electric motorbike on display in the hotel's lobby starting 31 October 2023, with the exhibition exhibition running until 3 November 2023. It's an exclusive opportunity to witness the future of eco-friendly transportation and to experience Yamaha's commitment to innovation.
At Wyndham Casablanca Jakarta, we offer contemporary accommodations and premier amenities right near the city's embassies and Central Business District, known as the Golden Triangle. From our doors, you will be within walking distance of the Kota Kasablanka shopping centre and 30 kilometers from Soekarno-Hatta International Airport (CGK).
Our inviting hotel is the perfect retreat from the bustling capital city with our outdoor lagoon-style pool, rejuvenating massage services, and well-equipped fitness centre, which includes a soothing sauna. Plus, we feature two specialty restaurants for all-day dining and Western style Bar & Grill, along with an on-site bakery for pastries and coffee. With twelve sophisticated event spaces, we are also an ideal choice for business conferences, weddings, and celebrations in Jakarta.
You will have everything you need to host a successful event, including free high-speed WiFi, delicious catering, and a team of expert planners who can help arrange all the details.
For more info follow our social media Facebook Wyndham Casablanca Jakarta, Instagram @wyndhamcasablancajakarta , @rivagrillnbar , @cafeonejkt & @thebakeryjakarta, Youtube Wyndham Casablanca Jakarta, and TikTok wyndhamcasablancajakarta.
Recent Post