CLARK, PHILIPPINES (14 December 2022) — Travel + Leisure Co., the world's leading membership and leisure travel company, has partnered with the Pag-asa Pawikan Protection and Conservation Center (PPPCC) in Bagac, Bataan to conserve marine turtles in the Philippines.
For its annual "Save the Turtles" project, Travel + Leisure Co. employees have adopted nests in the organization's turtle hatchery, where each nest has 40-120 eggs.
Over 50 associates from the Travel + Leisure Co. business units in Clark, including Wyndham Destinations and RCI, recently joined the PPPCC's orientation on turtle protection and the safe releasing of 70 hatchlings to the sea.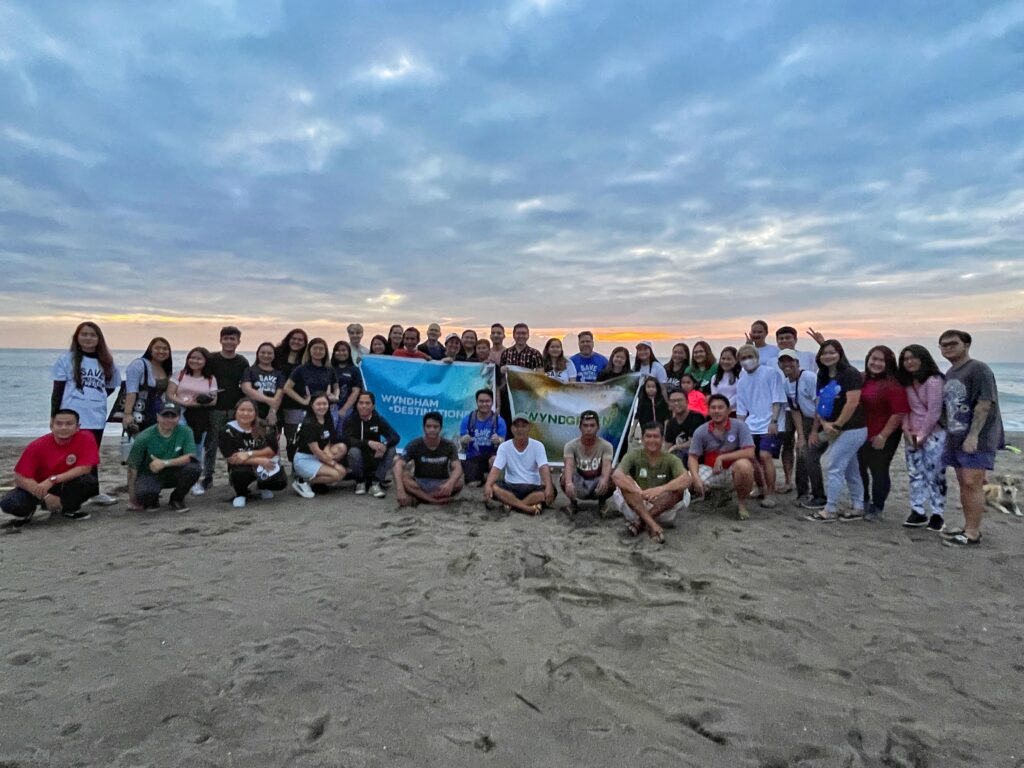 Barangay Pag-asa, a laid-back coastal village in Bagac, is known as a breeding ground for turtles, particularly the green, olive ridley, and hawksbill turtles, which are classified as endangered. The PPPCC is a community-based group of volunteers who patrol the shores of Bagac for turtle eggs, protect them from poachers, rescue injured turtles, and provide environmental education to the broader community.
Through the Clark office's sustainability program WYNDGreen, the company raises awareness among its employees on wildlife and environmental conservation. The team has also collected funds across its offices in Asia Pacific to sponsor 50 turtle nests amounting to PhP 25,000.
"As a leader in the global leisure travel industry, Travel + Leisure Co. proactively contributes to advancing environmental, social, and economic issues at our destinations," said Gloria Llamas, Director of Operations, Wyndham Services Asia Pacific Philippines Inc. "It is empowering to see our team members actively engage in our environmental advocacy. This has been our third event on turtle conservation, and we have received overwhelming support from our staff, not just from the Philippines but also from our global offices."
Llamas also shared that the company has granted all staff members a "Wish Day," a paid day off that they can use for volunteering activities such as this.
"Our top executives based in Australia and Singapore have also adopted the nests and even named them after their loved ones and friends," added Llamas.
There are seven species of marine turtles in the world, and five can be found in the Philippines. The turtles face challenges not just from their natural predators but also from climate change and plastic pollution.
Aside from the turtle conservation campaign, the company's WYNDGreen sustainability program also conducts tree planting, school garden and beach cleanups.
To learn more about Pag-asa Pawikan Protection and Conservation Center, contact pagasapawikanprotection@gmail.com. 
Recent Post