DUNSBOROUGH, WESTERN AUSTRALIA (March 29, 2022) – Wyndham Destinations Asia Pacific is pleased to announce the appointment of Paul Schenk as General Manager at Club Wyndham Dunsborough and Jerry Estrada as Hotel Manager of Club Wyndham Perth in Western Australia.
Paul returns to Australia after a stint of more than 20 years abroad in Oman, Egypt, the United Arab Emirates and South Korea, which he began as an Executive Sous Chef in Oman and concluded as the Hotel Manager of Crowne Plaza Muscat OCEC, also in Oman.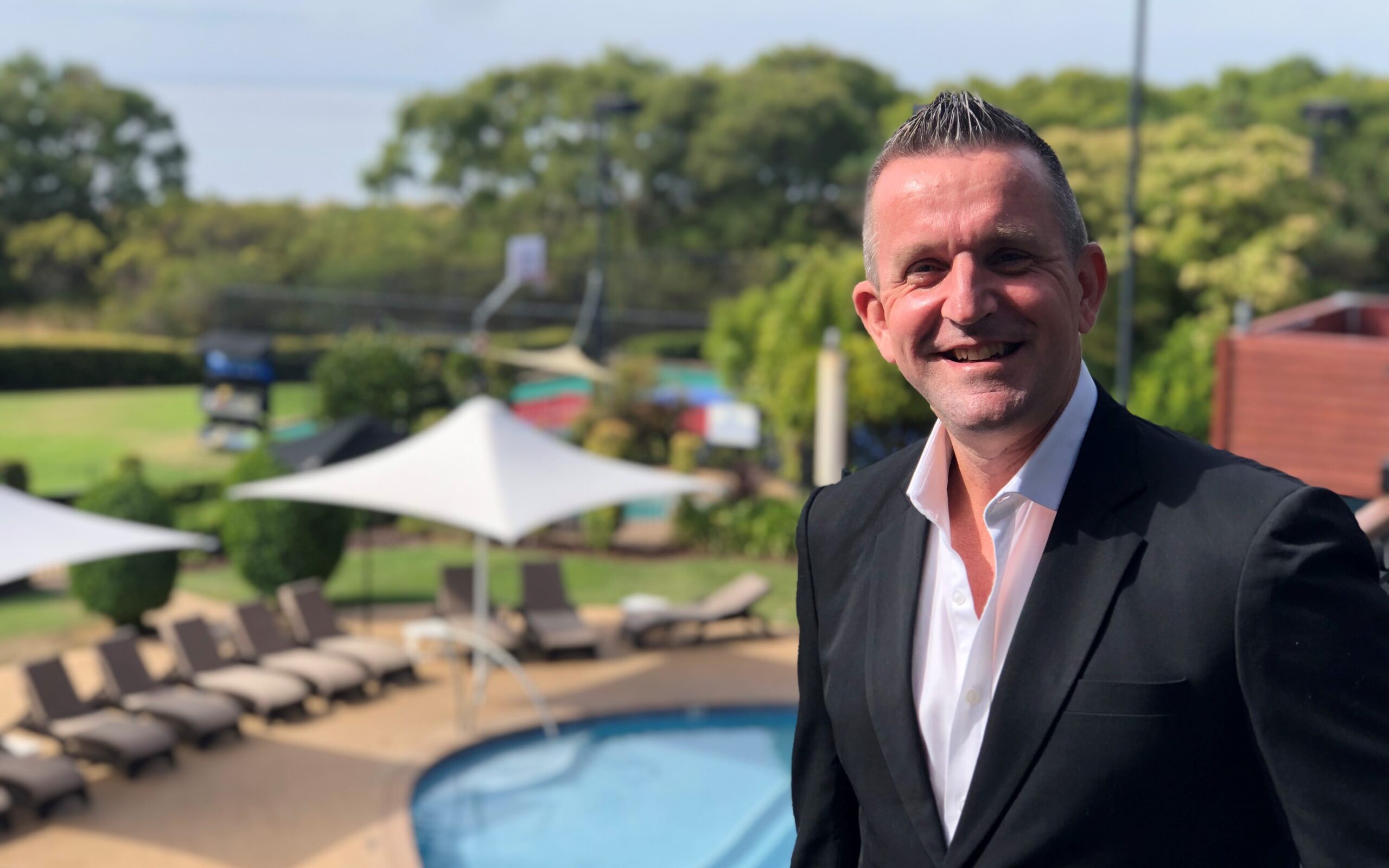 In between, Paul served as Director of Kitchens and then Director of Food and Beverage for InterContinental Hotels in South Korea, before moving back to the Middle East as an Executive Assistant Manager with InterContinental in Cairo and as Resident Manager at Crowne Plaza Dubai.
Wyndham Destinations Asia Pacific Senior Vice President Operations, Warren Cullum, said it was an incredible coup to be able to appoint a candidate of Paul's calibre to Club Wyndham Dunsborough.
"Paul started in the industry as a chef and used that as a foundation to build an impressive career as a complete hospitality professional, managing hotels with almost 600 rooms and up to 17 food and beverage outlets under some of the world's biggest brands," he said.
"Paul is a great example of the career trajectories that hospitality can offer and its ability to take professionals all over the world. We look forward to him bringing his international expertise and flair to further improve the guest experience at Club Wyndham Dunsborough."
The 82-apartment resort is ideally positioned on the shores of Geographe Bay, close to the Margaret River region's many natural attractions, picturesque coastline, marine life and some of the nation's premier cellar doors. The property offers an outdoor pool, Toby's Restaurant and Bar, free parking, fitness centre, hot tub, tennis, volleyball, table tennis and a bicycle track.
Meanwhile, Jerry Estrada, who had been serving as interim manager of Club Wyndham Dunsborough, moves back to Club Wyndham Perth in the Western Australian capital.
Jerry started his career with Wyndham Destinations at Club Wyndham Perth before moving to Club Wyndham Sydney and, for the next few years, managed hundreds of staff at the Wyndham Destinations Service Centre in Clark, Philippines.
Both Club Wyndham Dunsborough and Club Wyndham Perth are timeshare properties utilised by vacation owners of Club Wyndham South Pacific, one of the region's leading vacation clubs with 52 properties across Australia, New Zealand, Fiji, Indonesia, Thailand, Hawaii, Japan and Europe.
Recent Post