TOKYO, JAPAN (NOVEMBER, 2022): Wyndham Destinations, the world's largest vacation ownership company and business line of membership travel giant Travel + Leisure Co., has expanded its operations in Japan with a new sales site in the capital, fresh resort experiences and a new hotel opening.
The sales site, situated in the Ichigaya MS Building in Tokyo, will welcome prospective customers and employ an additional 15 sales staff initially. It is part of a broader plan to introduce Japanese travellers to Innovative Holiday Club by Club Wyndham (IHC), a 20-year club concept promising to revolutionise how people take holidays.
"Prior to COVID-19, Japan recorded approximately 581 million domestic trips and welcomed 32 million overseas travellers, demonstrating both the popularity of Japan and the desire of its people to travel," said Barry Robinson, President and Managing Director, International Operations for Wyndham Destinations.
"With 17 properties in some of Japan's most beautiful locations, including Naeba, Atami and Onjuku, along with a strong footprint in nearby Hawaii and a growing portfolio in Asia, Japan is a market of strategic importance to us. We have more than 800,000 members in our diverse holiday clubs globally and we look forward to familiarising travellers in this market with what we offer."
News of this expansion comes just weeks after Wyndham Destinations Asia Pacific opened the 132-room Wyndham Garden Sapporo Odori, situated in the heart of the Hokkaido capital. The company currently oversees the management of 70 hotel and resort properties across Australia, New Zealand, Fiji, Europe, Southeast Asia and Japan. These include the 16 properties making up Japan's Sundance Resort Club, which Wyndham Destinations acquired the rights to manage in 2019.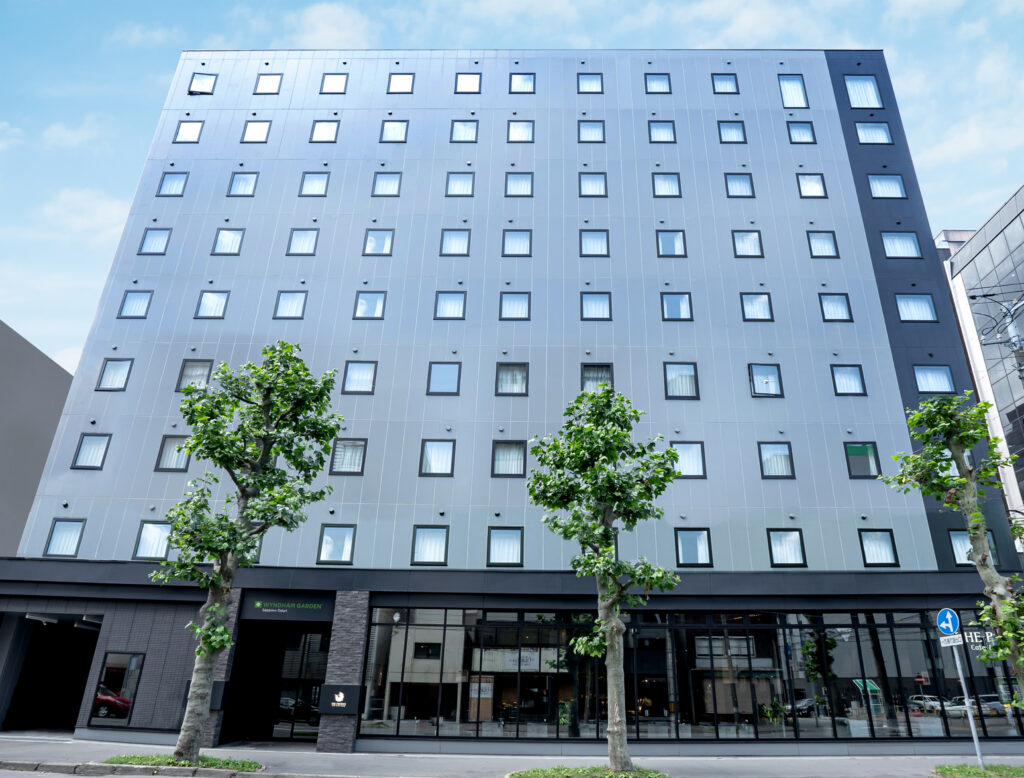 Wyndham Destinations is enhancing its marketing efforts in Japan and forging partnerships with other companies who can utilise vacation ownership, as well as adding a sales and marketing presence at some Sundance Resort Club properties.
Wyndham Destinations Asia Pacific has set about endeavouring to improve the experience at its resorts in Japan. This has included adding free activities and complimentary equipment hire, personalising service, and improving sustainability through initiatives like allowing guests to opt out of daily housekeeping.
Wyndham Destinations Japan will use the new sales sites to generate interest in its newest product, Innovative Holiday Club by Club Wyndham, an award-winning concept giving members usage rights at thousands of properties around the world. The site will also provide product and services updates to Sundance Resort Club members. Innovative Holiday Club by Club Wyndham owns a portion of Sundance Resort Club Points and its members are also able to utilise all 16 Sundance properties.
Innovative Holiday Club by Club Wyndham is the result of extensive market research and development and offers a shorter-term commitment and a greater variety of ways to use points than other similar clubs, along with personalised service and industry-leading health and hygiene standards. It was developed by Wyndham Destinations Asia Pacific, part of Travel + Leisure Co. (NYSE:TNL), the world's leading membership and leisure travel company.
Innovative Holiday Club by Club Wyndham points can currently be used to:
Enjoy holidays at the 16 Sundance Resort Club resorts in Japan
Stay at any Innovative Holiday Club by Club Wyndham resorts for the term of the club (until 2040)
Stay at a range of Greenland Kang resorts across China
Stay in hundreds of other holiday club properties across the Wyndham Destinations network
Exchange points to stay in thousands of resorts with the world's leading vacation ownership exchange company, RCI
Exchange member points to stay at almost 9,000 Wyndham Hotels & Resorts properties globally
Exchange member points to stay at thousands of vacation rentals around the world
Recent Post