PORT STEPHENS, NEW SOUTH WALES (28 SEPTEMBER, 2022) – Wyndham Destinations Asia Pacific has wrapped up an almost $3 million refurbishment of rooms and common areas at Ramada Resort by Wyndham Shoal Bay, located beachfront at Port Stephens.
The refurbishment, which was completed in stages between May and September, included retiling of the indoor and outdoor pools, a refreshed reception area and updating 56 studio, one, two and three-bedroom apartments, including standard, Grand, Deluxe and Presidential categories.
"We used the resort's incredible position right on the beach and the vibrancy of the Shoal Bay community as inspiration for this refurbishment of the apartments and reception areas," said Senior Vice President of Acquisitions, Procurement, Property Development and Technical Services, David Wray.
"As part of our refresh, the apartments were repainted and we replaced most of the furniture, bedding and window furnishings and replaced the flooring with high-quality vinyl in the living areas. We conduct these refurbishments on a cycle in order to continually raise the standard of our properties, improve the experience members and guests enjoy, and show our commitment to the Port Stephens region."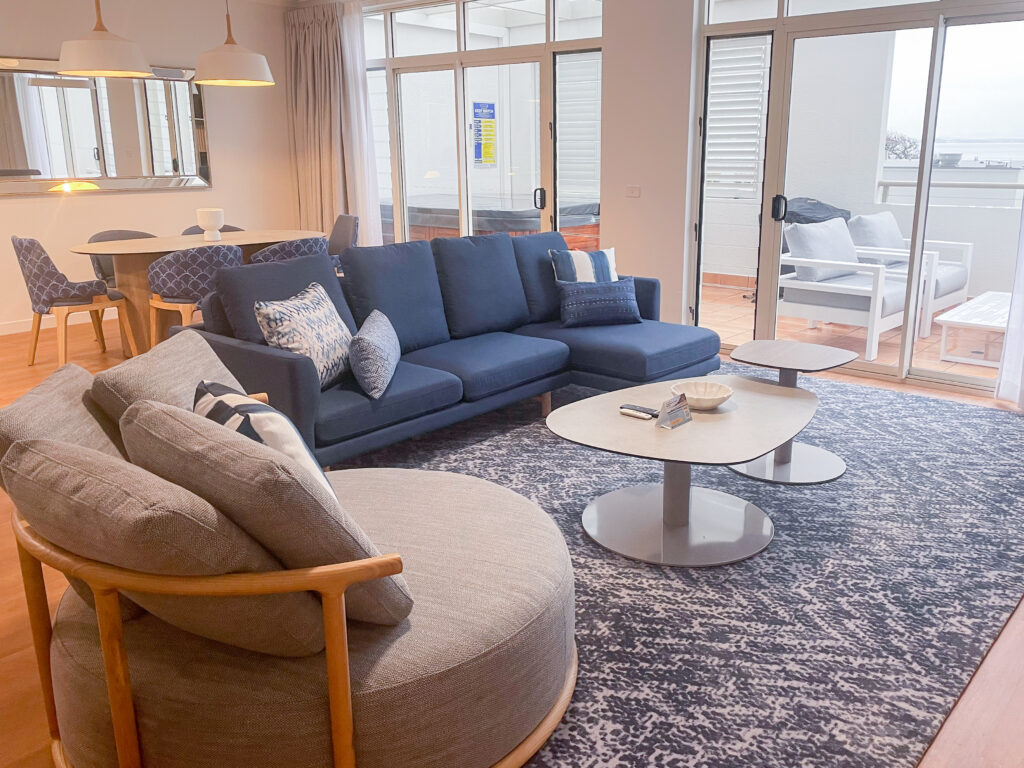 Ramada Shoal Bay is a mixed-use property providing accommodation to both the general public and members of Club Wyndham South Pacific, one of Asia Pacific's leading timeshare clubs. Adjacent is the independently owned Shoal Bay Country Club, iconic home of Mermaids Café, lunch and dinner restaurant The Kitchen & Patio and Greek restaurant Atmos, along with event spaces.
The property is one of Club Wyndham South Pacific's most popular resorts, with the refurbished rooms enjoying an average occupancy of 92 per cent currently, and forecast to hit similar levels for the next eight months.
"The last two years have been challenging for projects like this but thanks to the great work of our property development team, our project contractors and the understanding of our members and guests, we have been able to finish this work on time and budget," Mr Wray added.
This year, additional equipment has also been added to the onsite gym while new furniture was rolled out around the resort pools, including four cabanas, 65 sun loungers, bean bags and umbrellas. Hundreds of thousands of dollars of new furniture has also been installed in 53 hotel rooms available to the general public, with further updates forecast.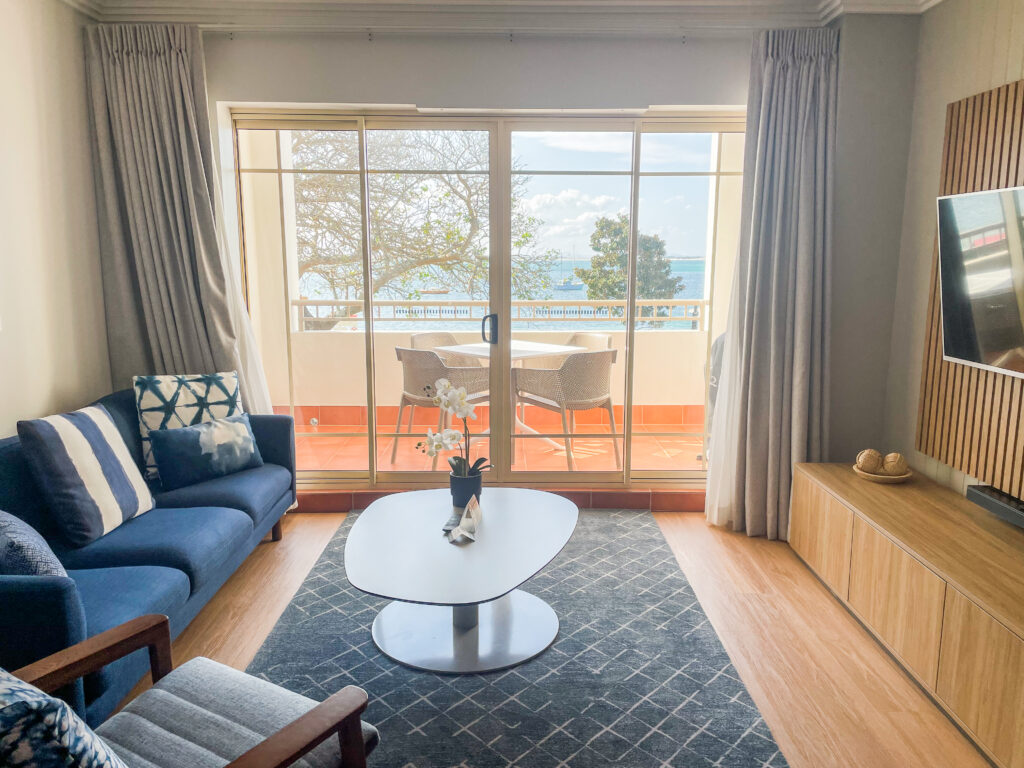 Wyndham Destinations Asia Pacific's sustainability credentials have been widely praised within the hospitality industry and they have guided this refurbishment. All quality furniture left after the project was donated to local non-profits and the mattresses were taken to Soft Landing for recycling, to reduce the impact on landfill.
Club Wyndham South Pacific apartments are updated according to a regular refurbishment schedule so they continue to look fresh and modern. They are principally used by the club's members but can be accessed by the general public when members choose to exchange their vacation credits for accommodation elsewhere.
Recent Post