Gold Coast, Australia, (4 October 2022)  – Supertee, the charity which gifts a super hero themed medical garment for every child facing a long-term stay in hospital has held its first ever Packing Event in Queensland on the Gold Coast.  At the event, members of the Wishes by Wyndham volunteer committee from hospitality company, Wyndham Destinations Asia Pacific packed over 200 garments for children in need. The garments along with notes of encouragement were delivered to children facing long hospital stays at Gold Coast University hospital and Queensland Children's Hospital.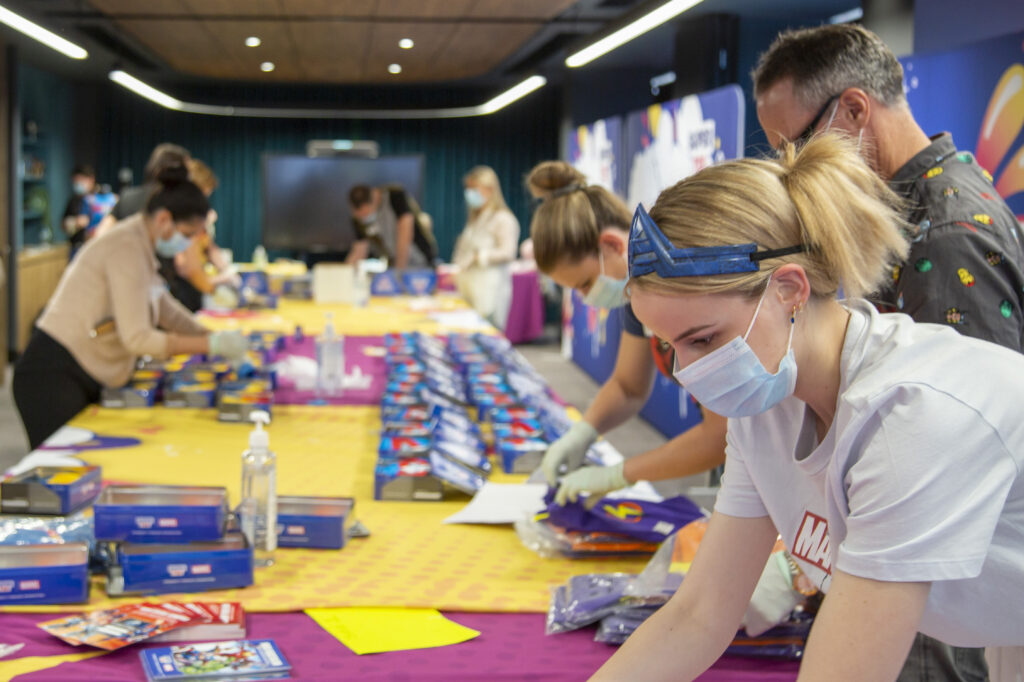 Sydney tradie, Jason Sotiris together with his friend Yusuf Muklis, launched Supertee in 2018 after Jason's own daughter needed hospital care. Jason found it difficult to dress his one-year old when faced with a tangle of hospital wires and tubes. That was when he came up with Supertee — a superhero-inspired medical garment for children designed to not only raise sick kids' spirits, but help hospital staff when changing kids.
The capes double as bibs, there are side openings for tubes, access lines and temperature checks, and they are 100 per cent cotton. Since then, more than 13,000 Supertees have made their way to hospitals around Australia to help give already brave kids additional courage. This year, Jason received a call from Disney wanting to collaborate. The partnership will enable the launch of the Supertee Marvel Edition with the release of Captain Marvel and Captain America Supertees. The collaboration has also caught the attention of Chris Hemsworth and Brie Larson who recorded a special video for when children receive their Supertee.
In Quarter 2 and 3 of 2022, with Supertee as its charity of choice, to date, Wishes by Wyndham has raised over $26,000 for the charity through fundraising activities. The money raised will help create 520 new Supertees and distribute them to hospitals across Australia.
"We are grateful to the Wyndham Destinations team and to Club Wyndham South Pacific members for their generosity in supporting Supertee. Our dream is simple — to have a Supertee available for every child that needs one, and with Wyndham's help we are one step close to that dream," said Jason Sotiris, Supertee Cofounder.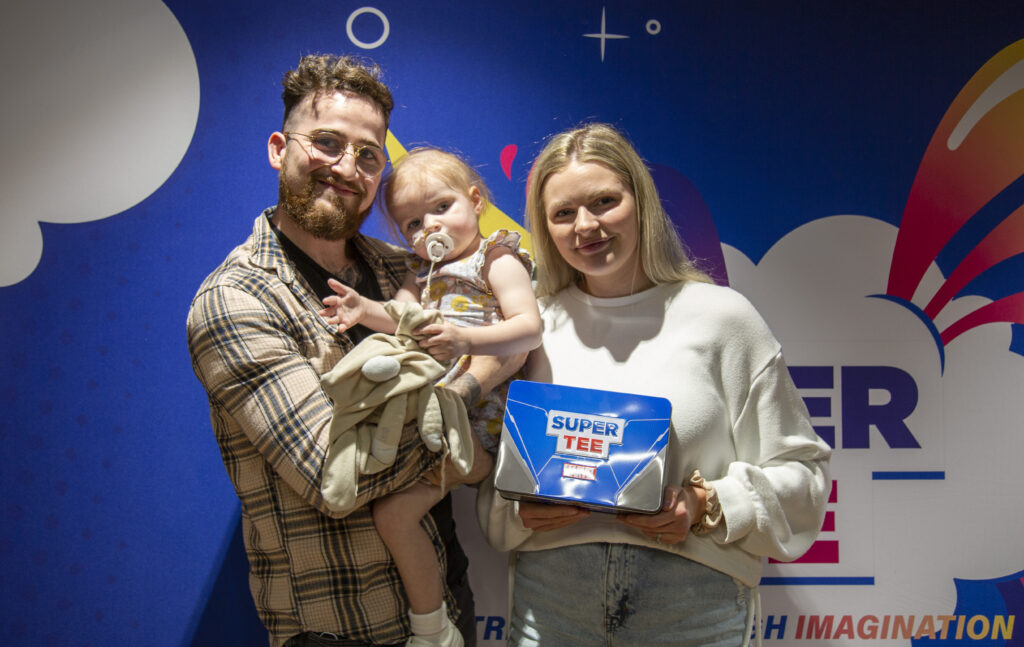 In the lead up to the Packing Event, Club Wyndham South Pacific members and Wyndham Destinations had the opportunity to donate to the charity and sign personalised cards which were added to Supertee packs. Local Gold Coast mum, Emma Burns also attended the event with daughter Elsie and husband Ben. The family collected a Supertee for Elsie to wear while undergoing chemotherapy.
Every quarter, Wishes by Wyndham, the philanthropic arm of Wyndham Destinations Asia Pacific commits to raise funds for a worthy children's charity. Over 13 years, Wishes by Wyndham has raised close to AU$600,000 for charitable causes, predominantly children in need
"Through Wishes by Wyndham, we aim to support the communities in which we operate. We are thankful to our staff, Club Wyndham South Pacific members and resort guests for helping us raise funds to support the wonderful work being done by Supertee. We were proud to take part in Queensland's first packing event and help make a difference in children's lives," said Bruce Harkness, Senior Vice President Human Resources, Customer Experience and Brand Communications, Wyndham Destinations.
Recent Post