CHIBA, JAPAN (APRIL 27, 2022): Innovative Holiday Club by Club Wyndham (IHC) – a new concept promising to revolutionise how people take holidays – is making a special pitch to Japanese travellers at the weekend's Nippon Professional baseball game between the Hokkaido Nippon Ham Fighters and Yomiuri Giants in Chiba.
IHC is a unique holiday club giving its members usage rights at thousands of beautiful properties around the world and was developed by Wyndham Destinations Asia Pacific, part of Travel + Leisure Co. (NYSE:TNL), the world's leading membership and leisure travel company.
"After almost two years with limited opportunities to travel, the demand for travel has never been higher and this represents a perfect time for us to introduce a new way to make it easier for families to travel," said Barry Robinson, President and Managing Director of International Operations for Wyndham Destinations.
"Members of IHC can access exclusive inventory and luxurious resorts across the globe for decades to come through agreements with our club partners, including in locations across Japan, Asia, the South Pacific, North America and Europe," explained Mr Robinson. "Our members have secured their holidays now and into the future and their membership ensures they take holidays year after year."
IHC is an award-winning vacation club product and is the result of years' worth of research and development by Mr Robinson and the team at Wyndham Destinations Asia Pacific, part of the world's largest vacation ownership company. The club offers members a shorter-term commitment, additional ways to use points, personalised service and industry-leading health and hygiene standards, among other features.
IHC members pay an upfront fee to join the club and are given a points allocation annually which they can use to travel in ways that suit them. The key advantage of the club is that resort apartments are assigned points values initially which remain the same for the life of the club, meaning inflation is no longer a factor when booking holiday accommodation.
IHC points can currently be used to:
Enjoy holidays at 16 Japanese resorts
Stay at any IHC resorts for the term of the club (until 2040)
Stay at a range of Green Kang resorts across 11 provinces of China
Stay in hundreds of other holiday club properties across the Wyndham Destinations network
Exchange points to stay in thousands of resorts with the world's leading vacation ownership exchange company, RCI
Exchange member points to stay at almost 9,000 Wyndham Hotels & Resorts properties globally
Exchange member points to stay at thousands of vacation rentals around the world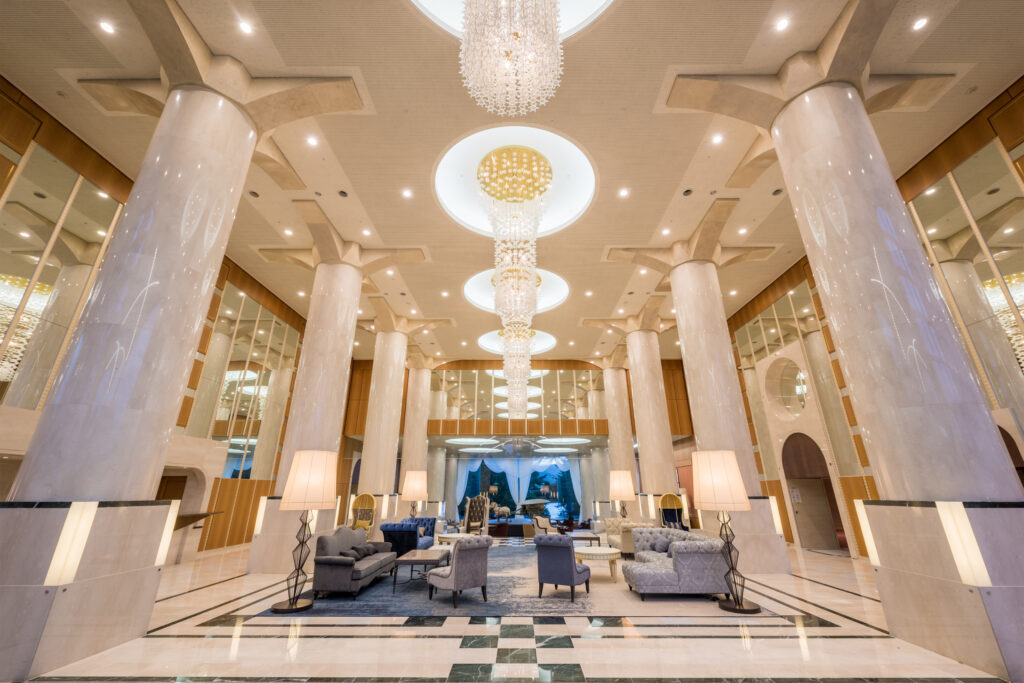 IHC members have access to 16 local resorts through Sundance Resort Club, which Wyndham Destinations now manages after acquiring the rights in 2019.
At the end of the IHC club term in 2040, the assets of the club will be sold and net proceeds will flow back to members.
Mr Robinson and Wyndham Destinations Asia Pacific executive team members Kieran Mckenna, Senior Vice President Sales; David Wray, Senior Vice President Acquisitions, Procurement, Property Development and Technical Services; and Warren Cullum, Senior Vice President Operations, will be present at the game.
"Those of us from Wyndham Destinations Asia Pacific at Fighters Kamayaga Stadium today are looking forward to an entertaining game and atmosphere and, of course, meeting people who are as passionate about travel as we are," Mr Robinson said.
"We are proud to be part of the MVP presentation and the audience prize giveaway, and we will have booths at the front entrance and on the concourse. We would encourage people to stop by and see how they can enjoy memorable holidays through IHC."
Across the Asia Pacific region, Wyndham Destinations develops and markets three vacation ownership clubs: Club Wyndham Asia, Club Wyndham South Pacific and Innovative Holiday Club by Club Wyndham. It also is a professional property manager, overseeing close to 70 properties, and it is actively looking to expand its portfolio of managed properties.
Recent Post