Our recent stay at Club Wyndham Port Douglas was, as usual, no exception: a relaxed & cheerful check-in; outstanding facilities at a superlative location; superior comfort (it's the only time we don't need to take our own pillows!) & a kitchen superbly equipped. I love that feeling of assuredness that the consistent level of quality will be there every time = holiday bliss.
There's always a guaranteed jovial ambiance created by equally happy fellow-owners, also enjoying their quality time. There is that carefree 'knowing glint' in their eyes . . .  as if we all belong to a secret club.
Hilariously, one of the things on my husband's bucket list has been for us to ride a tandem bike – on arrival, to our utmost surprise, there stood a cheeky white tandem bike on the fabulously welcoming deck/activities area ! Tick.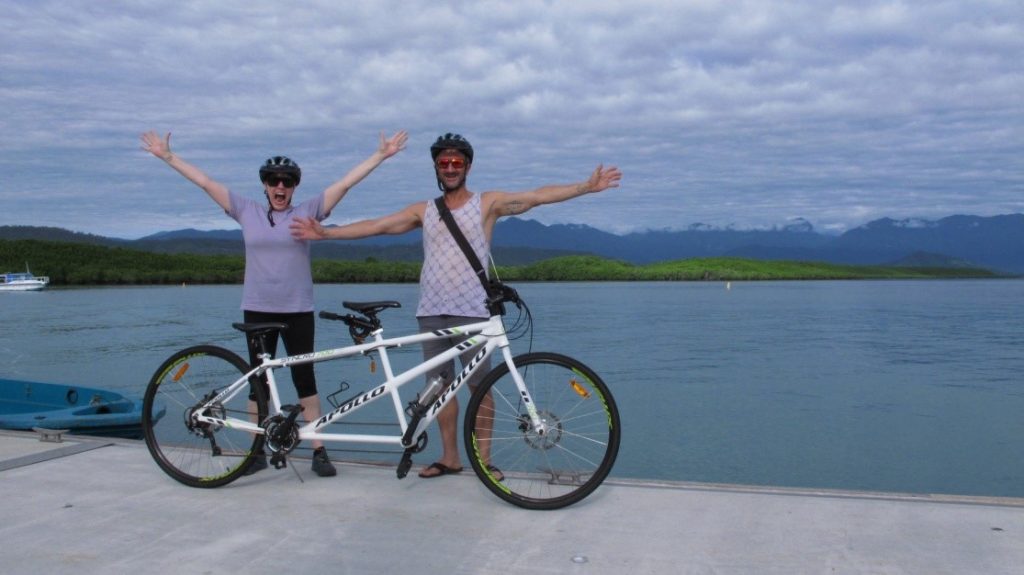 The resort was magnificently set in rain forest & a waterfall/swimming pool that made the whole place feel surreal. The beauty spa within the resort was genius. Just relaxing there was enough to feel a world away from worries. All pent-up stress just melted.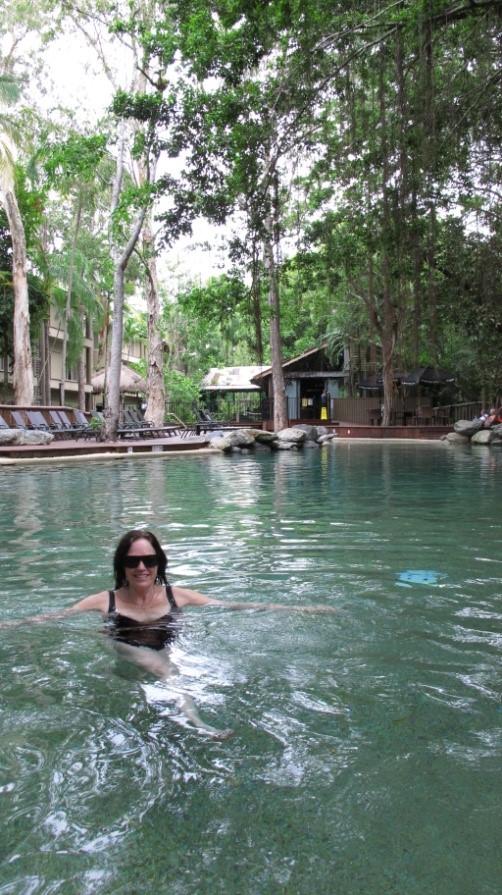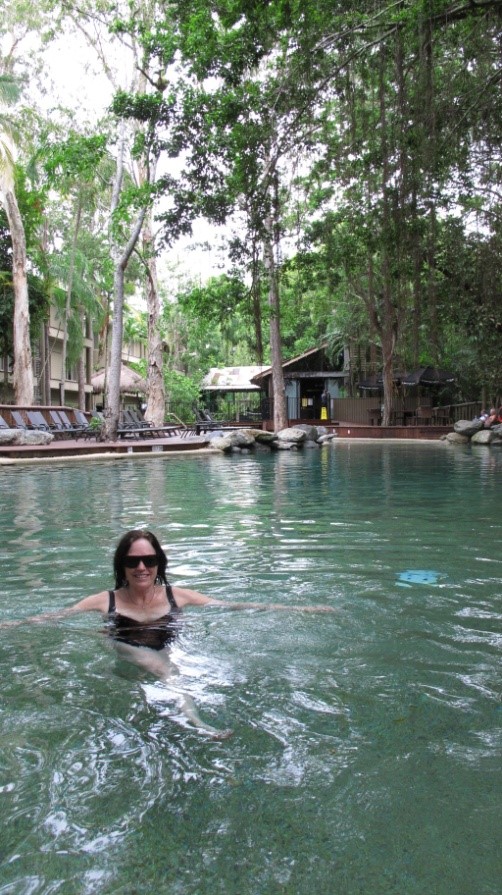 Close by, the World Heritage Daintree Rainforest & Barrier Reef provided an array of world-class experiences to evoke awe that was unforgettable. What a country we live in ! Live crocodiles; rainforest that meets the ocean; sensational snorkeling & insane rainforest flavors of ice-cream . . . something for everyone.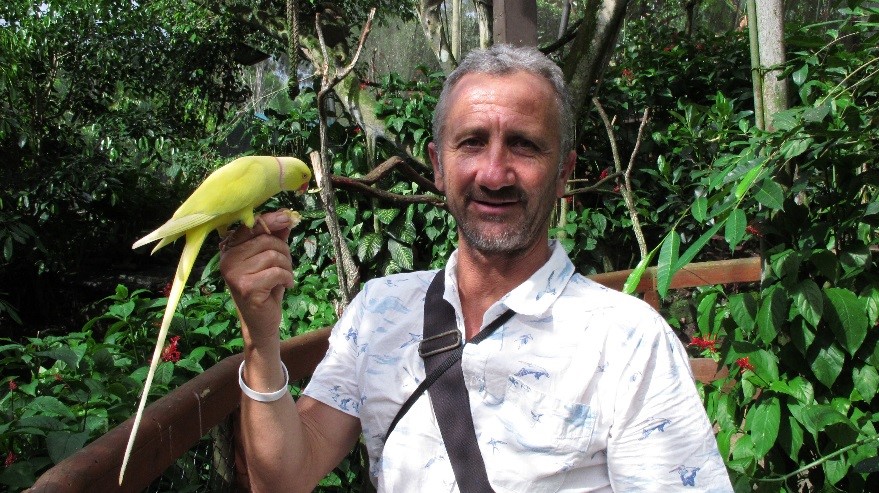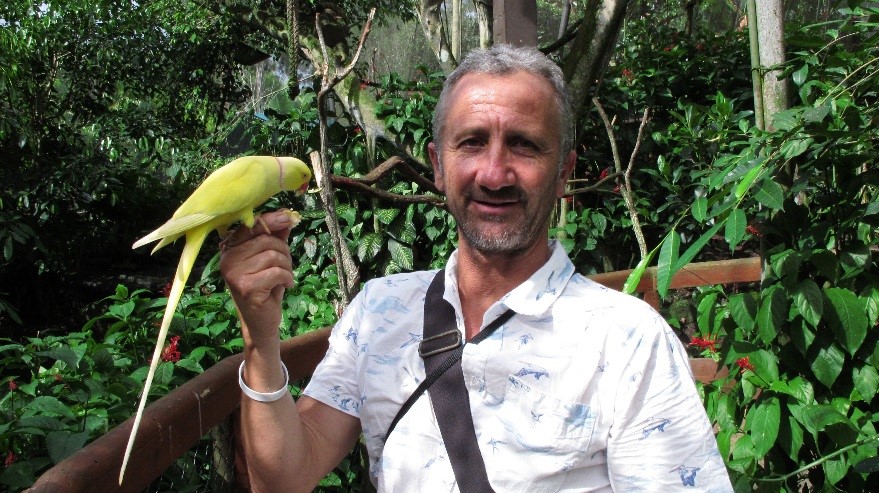 Each time I depart from a Wyndham Resort, I remember my initial skepticism prior to joining – it all seemed just "too good to be true". But every stay over the last 17 years has consistently exceeded my expectations. What an outstanding investment I made in guaranteed quality holidays ! Even partners have come & gone in that time but my WorldMark relationship has never disappointed –  I can't imagine my life without it!
Roslyn & Victor, 
Very happy Club Wyndham South Pacific owner