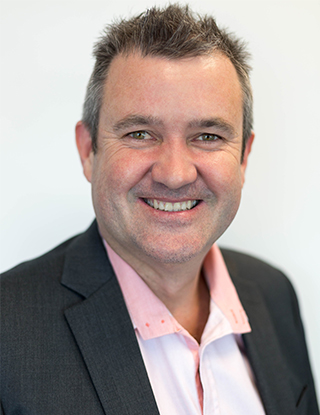 Joined 2000, rejoined 2007
Kieran McKenna began his role as the Vice President of Sales for Wyndham Vacation Resorts Asia Pacific (now Wyndham Destinations Asia Pacific) in 2013. In this role, Kieran leads teams located at 15 sales sites spread across Australia, New Zealand, Fiji, Thailand and Indonesia.
Kieran has a clear passion for sales and the vacation ownership industry. He started at Wyndham Destinations Asia Pacific in 2000 and later rejoined in 2007. During his time at Wyndham, Kieran has had an impressive career that has seen him progress through the sales ranks in various roles including Sales Representative, Sales Manager, Project Director and Regional Sales Director.
He has also been recognised for his outstanding sales achievements with numerous company awards, including President's Club, the company's most esteemed sales accolade. Kieran's extensive experience and in-depth knowledge of the company, product and programs, makes him a highly effective sales leader.
Kieran has enjoyed a successful career within the vacation ownership industry, previously working for Accor as the Regional Sales Manager and Marriott Vacation Club International as the Executive Sales Manager.