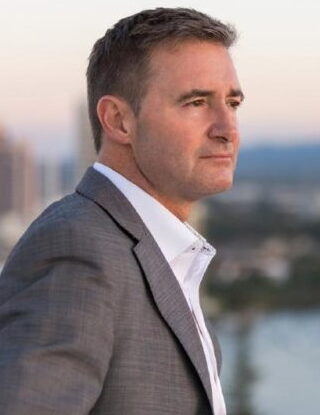 Barry Robinson serves as President and Managing Director of International Operations for Wyndham Vacation Clubs, overseeing the largest timeshare operation outside of North America.
Barry leads the international growth for three vacation clubs, Club Wyndham South Pacific, Club Wyndham Asia and Innovative Holiday Club by Club Wyndham, and he recently led the acquisition of Resort Frontier Co. Ltd, the management company for Japan's Sundance Resort Club.
Wyndham Destinations Asia Pacific also serves as a mixed-use manager, preferred hotel management partner and non-exclusive hotel management development agent in the Asia Pacific region. Mr Robinson oversees an asset portfolio in excess of AU$1 billion with some 75 hotel and vacation club properties either open or under development.
With more than 30 years' hospitality experience, Mr Robinson has served in a number of leading industry roles covering management, operations, development, branding and franchising. He has held a number of senior leadership positions in the Asia Pacific region for some of the world's largest hospitality companies, including Swiss-Belhotel International, Swissôtel Worldwide Partner Hotels and Choice Hotels International. He served as president and managing director of Wyndham Vacation Resorts Asia Pacific for 15 years, driving significant property acquisitions and enhanced resort developments. He was also responsible for leading Wyndham Hotel Group's growth across South East Asia and the Pacific Rim.
Mr Robinson is currently President of Asia Pacific Resort Development Organisation (APRDO), an industry body aimed at representing the timeshare industry in Asia Pacific. He is also Vice President of the Australian Timeshare and Holiday Ownership Council (ATHOC). He was inducted into the ATHOC Hall of Fame in 2017. Mr Robinson's contributions to the industry were recognised internationally in 2013 with the Industry Leader Award at the Perspective Awards, the only global recognition platform in the vacation ownership industry judged by both experts and peers.
Barry is also:
President APRDO (Asia Pacific Resort Development Organisation)
Deputy President of ATHOC (Australian Timeshare and Holiday Ownership Council)
Board Director, FSHD Global
Fellow, Australian Institute of Company Directors
School of Hotel Resort & Tourism Management's Executive Advisory Board, Bond University
Member of Young Presidents' Organisation, Queensland Chapter
Long-standing CHA member for over 15 years